Welcome
IMPORTANT NOTICE: Our office remains committed to providing our standard level of excellent service. At this time, due to the fluid situation of the coronavirus pandemic, we will do so virtually, rather than in-person, during our regular business hours. To reach the Office of Technology Commercialization, please call 202.687.7424 or email techlicensing@georgetown.edu and Jeremy Alexander at jsa28@georgetown.edu . Someone will respond to you promptly.
COVID19 Research Opportunities: Unique Ways to Help
Office of Technology Commercialization (OTC) manages Georgetown University invention disclosures, patenting and licensing activities, research collaboration agreements, material transfer agreements, confidentiality agreements, data use agreements, copyright and intellectual property agreements between the University and faculty, engagement of Georgetown University in the founding of startup companies, and assistance to University entrepreneurs in starting their own companies. If you believe that you have an invention, it is critical that you disclose the invention to OTC immediately, and prior to any publication or public presentation of the invention.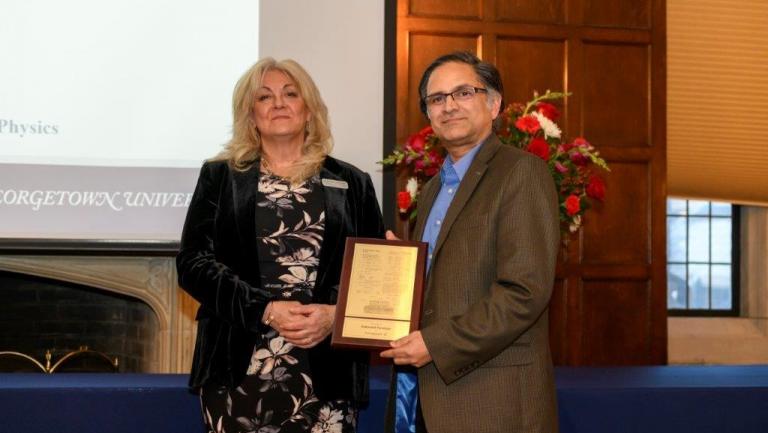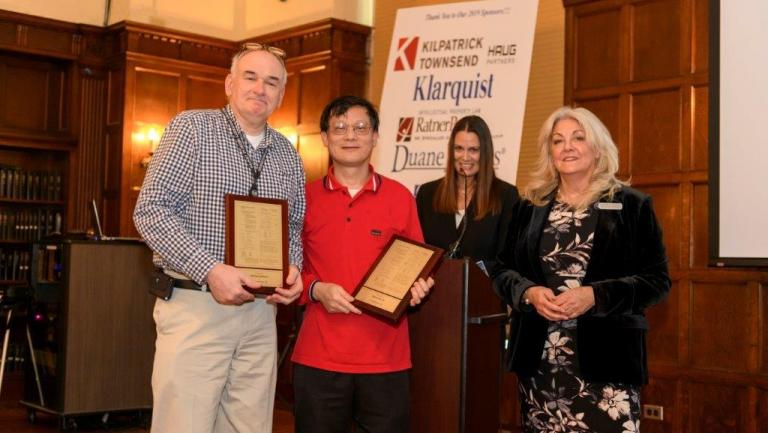 Top Stories From OTC
Upcoming I2Is and Events: To Be Determined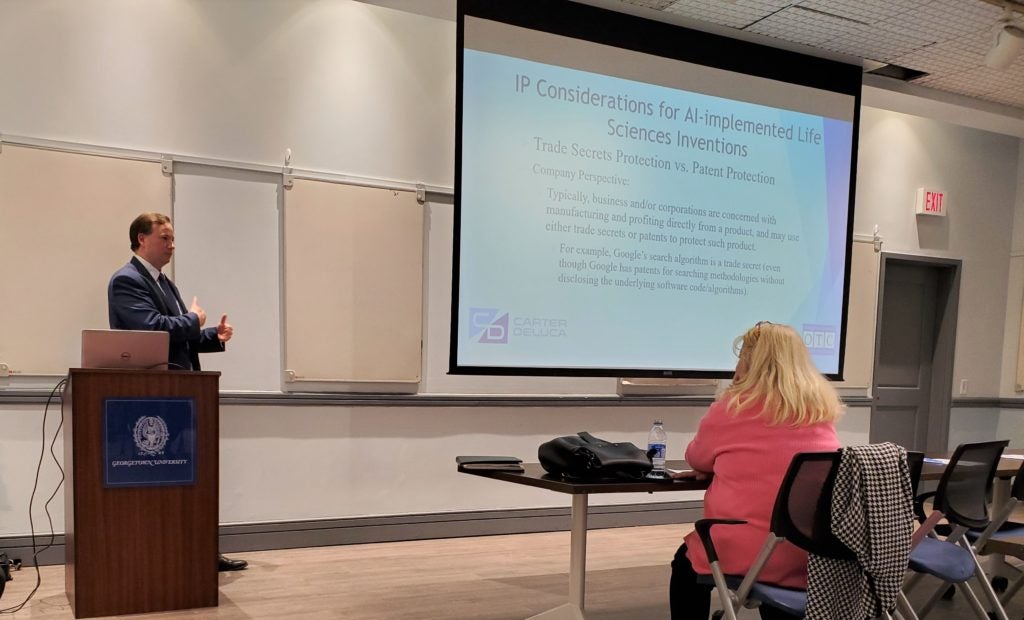 In our monthly I2I (Invention to Innovation) event, OTC had the pleasure of hosting George Likourezos, J.D. and Dr. Carmella L. Stephens, Ph.D., J.D. from Carter, Deluca, & Farrell LLP. Georgetown University faculty and staff had the opportunity to learn more about IP protection for AI-implemented Life Sciences inventions and how University Entrepreneurs can prepare for commercialization of their technologies.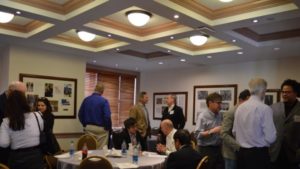 "Speed dating" for Innovation: OTC hosted an event where researchers and entrepreneurs with ideas had the opportunity to network with investors looking for ideas, enabling them to meet a large number of potential partners in a short amount of time
Patent Awards Ceremony- Monday, February 4, 2019
Research and Engagement
Visit J&J's new Disease Interception Accelerator featured in Innovation Leader
Read our Recent Newsletter, the "OTC Review". Older editions archived here
Other Stories Here
What is Technology Commercialization/ Technology Transfer?
Watch the Association of University Technology Managers (AUTM)'s site and video featuring the ins and outs of Technology Transfer and learn more about what is involved in its process.