Welcome
Office of Technology Commercialization (OTC) manages Georgetown University invention disclosures, patenting and licensing activities, research collaboration agreements, material transfer agreements, confidentiality agreements, data use agreements, copyright, and intellectual property agreements between the University and faculty, engagement of Georgetown University in the founding of startup companies, and assistance to University entrepreneurs in starting their own companies. If you believe that you have an invention, it is critical that you disclose the invention to OTC immediately and prior to any publication or public presentation of the invention.
Top Stories From OTC
Georgetown's Gap Fund – Third Round (2023)
This March, the OTC is excited to announce the launch of its third funding cycle under Gap Fund program with the goal of supporting researchers with novel and innovative ideas that are at a stage in research development when there is little support from the existing federal grant structure. The fund launched through a collaboration with the Office of Advancement and the Office of Technology Commercialization, is made possible by a $1M gift from Georgetown family Bill Baker (C'54, Parent'80, '84, '88) and Ruth Baker (Parent'80, '84, '88).
The third call for applications is expected in March 2023.
For more info click here:
---
Welcome Reception for the New Vice President of Technology Commercialization
On March 13, 2023, OTC team members and some faculty and staff of Georgetown University gathered for a welcome reception for Dr. Tatiana Litvin-Vechnyak, the new Vice President for Technology Commercialization. The in-person event occurred at the Riggs Memorial Library, located in the south tower of Healy Hall. The reception was also an opportunity to thank Dr. Ruchika Nijhara for her service in leading the Office of Technology Commercialization over the last year as the Interim VP. Under Ruchika's leadership, the team expanded and successfully deployed commercialization funding to advance biomedical technologies as part of its Gap Funding program.
Tatiana Litvin-Vechnyak joined Georgetown University after 14 years at Rutgers, The State University of New Jersey, more recently as the Associate Vice President for Innovation Ventures, a unit within the Office for Research responsible for the management of the university's intellectual property, licensing, and new venture creation. Tatiana brings nearly 18 years of experience that includes leadership, strategic development of intellectual property, and partnerships. The OTC team and Georgetown University welcome Tatiana and look forward to future collaborations and growth.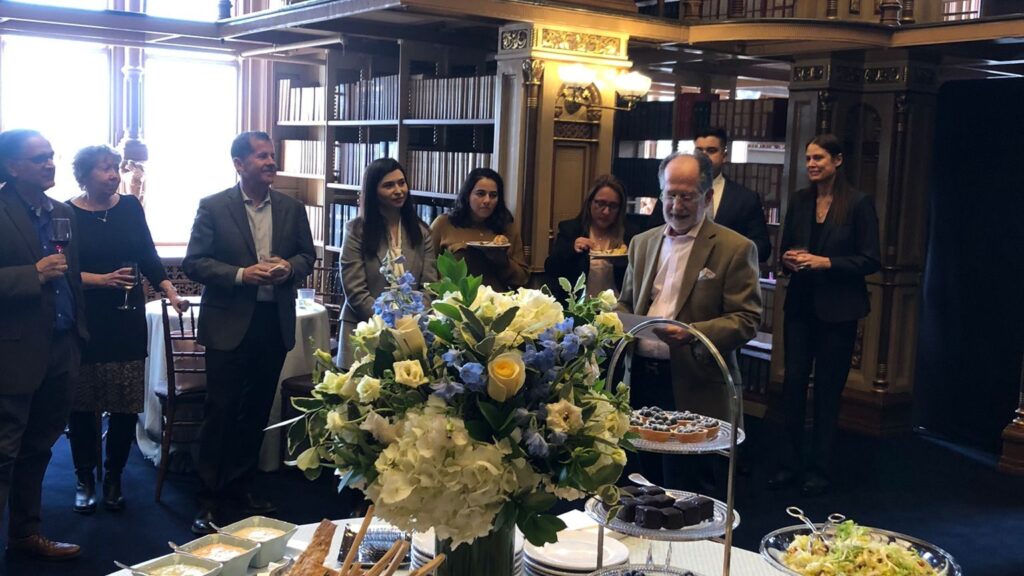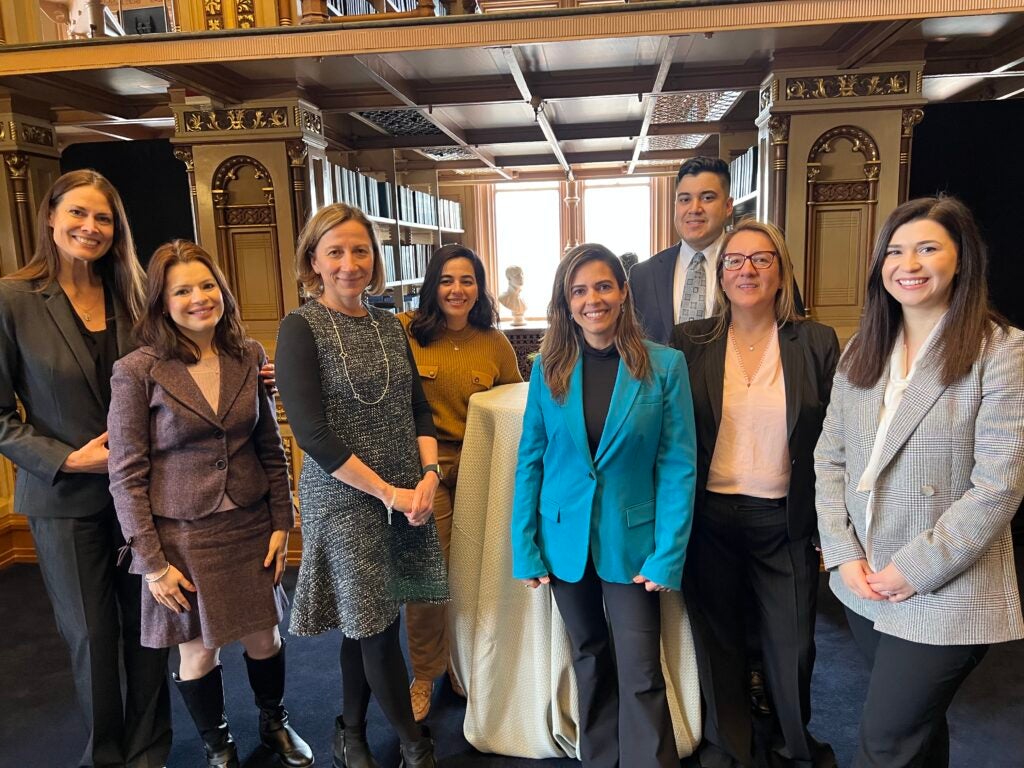 ---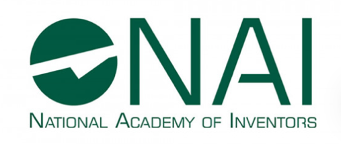 Women's History Month & National Academy of Inventors
In honor of celebrating Women's History Month, Tatiana Litvin-Vechnyak, VP for Technology Commercialization, was featured in a post of the National Academy of Inventors (new window) that included her thoughts on the importance of diverse perspectives on innovation and her suggestions for how mentorship can help support women in the invention ecosystem.
Q: What is the importance of having diverse and unique perspectives in the innovation and invention ecosystem?
A: Diverse and unique perspectives in the innovation ecosystem are a must in order to fuel and sustain creativity! We each bring a unique experience into our daily lives and this unique experience informs the way we see, receive, and process the world. As a result, each and every one of us is capable of making invaluable contributions to the innovation ecosystem. If some voices have been missing for one reason or another – its about time that we wake up and help develop and amplify!

Q: What suggestions do you have on how mentorship could help support attracting, engaging, and retaining women inventors in the innovation and invention ecosystem?
A: We need to be relentless, but we also need to understand that this is an iterative process. Amazing strides have been made in understanding what has deterred women in the past, and progress is being made in addressing some of these. We will continue to try new ways to engage with women innovators, then pause to re-assess what's working and what isn't, and then pivot if needed. We will keep doing this until we see the needle move. I think role models all around, ever present and celebrated, are critical for women and girls of all ages and backgrounds. Alliaships across diverse groups are also critical.
---
UAEM (Universities Allied for Essential Medicines) Presentation on Engaging University Leaders in the access to medicines movement is available here. For more information on UAEM's work please visit their website: https://www.uaem.org/
---
---
Research and Engagement
Administrative Supplements to Promote Diversity in Research and Development Small Businesses – SBIR/STTR: Are you interested in supporting more diversity and inclusion in your biotechnology? The National Institute on Aging (NIA) Small Business Program is accepting applications for Diversity Supplements, which are administrative funds (up to $250,000 in direct costs) to enhance the research and entrepreneurial workforce's diversity by recruiting and supporting students, post-docs, and eligible investigators from underrepresented groups in health-related research into the Small Business Innovation Research (SBIR) and Small Business Technology Transfer (STTR) programs. For more information, please contact Armineh Ghazarian.
---
Georgetown University (GU) continues to collaborate with George Washington University (GW) to help build the DC entrepreneurial community. We have been invited to join the "GWCAN" (More information can be found on the following link: https://giveandtakeinc.com/givitas-for-gwcan/). GW welcomes inventors, investors, new entrepreneurs and experienced entrepreneurs to explore the opportunities provided through the network. For more questions, contact the Office of Technology Commercialization, please call 202.687.7424 or email techlicensing@georgetown.edu.
---
Cures Within Reach has a new funding opportunity to support Diversity, Equity and Inclusion in biomedical research by providing at least 3 grants to US-based racial / ethnic minority PIs for their clinical repurposing trials. More info at https://bit.ly/cwrrfps.
---
Johnson & Johnson Innovation – JLABS @ Washington, DC is the newest Johnson & Johnson Innovation – JLABS life science and healthcare incubator. The state-of-the-art site will be open to entrepreneurs and innovators, and startups, focused on innovation across the healthcare spectrum, including pharmaceuticals, medical device, consumer and health tech. . Please review Johnson & Johnson Innovation's areas of interests prior to applying to ensure your technology is aligned to what they are looking for at this time: https://jnjinnovation.com/partnering
For more information on J&J Innovation please visit the following link.
---
Blue Knight | JLABS – Johnson & Johnson Innovation – JLABS is collaborating with the Biomedical Advanced Research and Development Authority (BARDA), a component of the Office of the Assistant Secretary for Preparedness and Response in the U.S. Department of Health and Human Services to form Blue Knight. This collaboration aims to stimulate innovation and incubation of technologies that improve health security and response through companies focused on public health threats and emerging infectious diseases. For more information on Blue Knight please visit the following link.
---
National Academy of Inventors (NAI) Announces Launch of Free Online IP Course. With this course you will be able to:
-Explain the basics of intellectual property policies.
-Understand how intellectual property protections benefit individual creators, business owners, and entrepreneurs.
-Describe the relationship between intellectual property protection and economic growth.
-Discuss the historical origins of intellectual property law in the United States
More information can be found on the following link: NAI IP Course
---
Press Releases
What is Technology Commercialization/ Technology Transfer?
Watch the Association of University Technology Managers (AUTM)'s site and video featuring the ins and outs of Technology Transfer and learn more about what is involved in its process.