About Us
The Georgetown University Office of Technology Commercialization (OTC) was founded in 2002.
Office Hours: Monday through Friday, 8:30AM EST to 5:00PM Eastern Time.
Our Team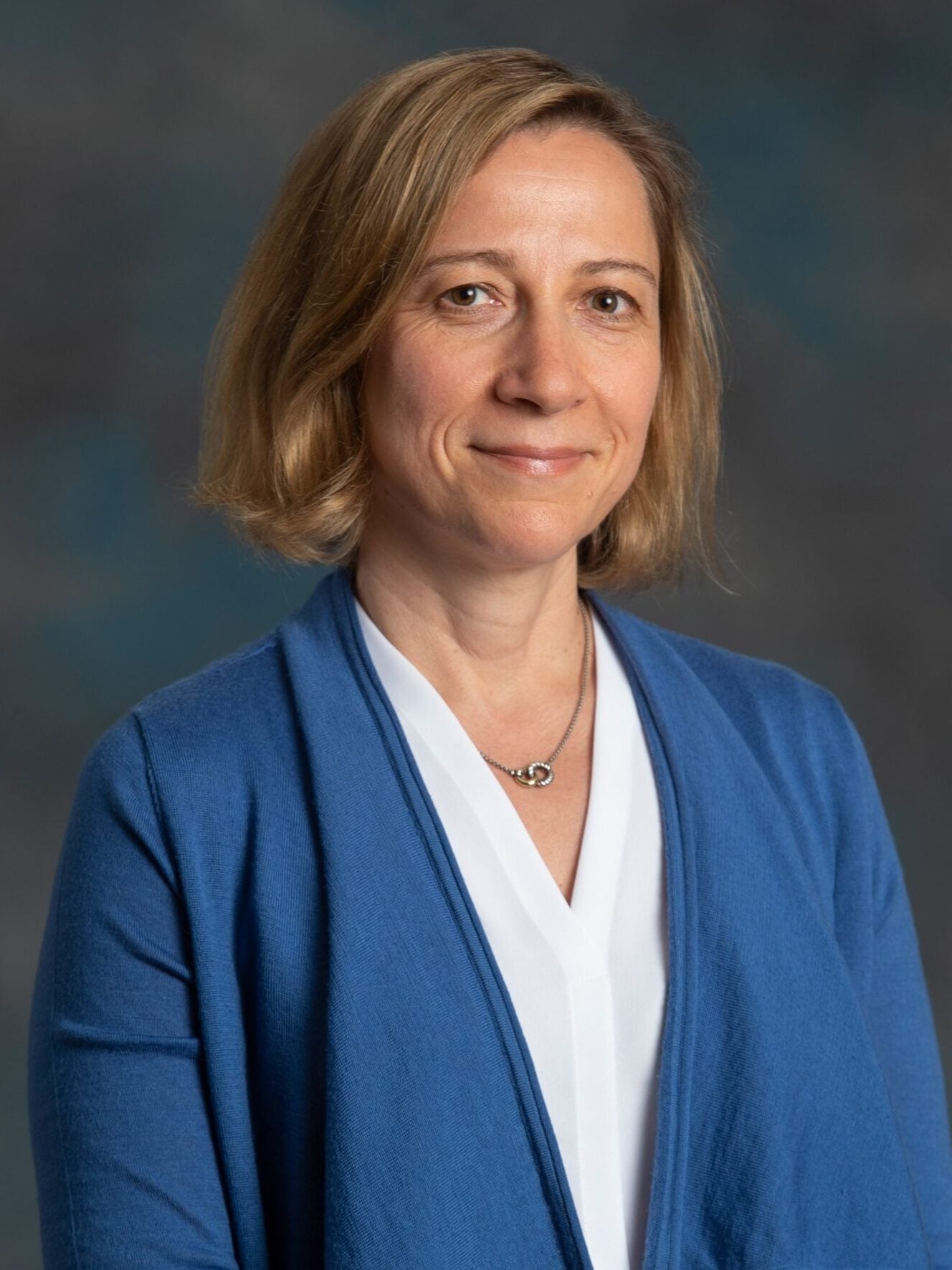 Tatiana Litvin-Vechnyak, Ph.D.
Vice President
Email: tl883@georgetown.edu
Dr. Tatiana Litvin-Vechnyak joined Georgetown University in February, 2023 as the Vice President for the Office of Technology Commercialization to lead the technology transfer efforts focused on growth and support of Innovation and Faculty Entrepreneurship at Georgetown. She is a strategic leader and IP licensing professional with over 18 years of experience in IP protection strategy and due diligence, business development and licensing of Life Sciences, Physical Sciences and Agriculture innovations. Prior to Georgetown University, Tatiana was the Associate Vice President of Innovation Ventures (IV) at Rutgers, the State University of New Jersey. Some of Tatiana's career accomplishments while at Rutgers, include the revamp of the University's patent policy, establishment of a robust and diverse fellowship program that has alumni in technology transfer worldwide, as well as, contributing to successful efforts of launching the university's gap funding program, TechAdvance.  Tatiana is an active member in various local and national professional organizations, speaks frequently about intellectual property and technology licensing, and has taught a course on commercializing innovation for the Rutgers Graduate School of Biomedical Sciences. Tatiana holds a Ph.D. in Pharmacology from the Weill Cornell Graduate School of Medical Sciences, an undergraduate degree in Biochemistry & Molecular Biology from Clark University and she is a Registered Patent Agent with the US Patent and Trademark Office. Outside of technology transfer, Tatiana is an aspiring sailor.  Her family belongs to a club where they work to support and grow all sailing related activities from membership to junior education.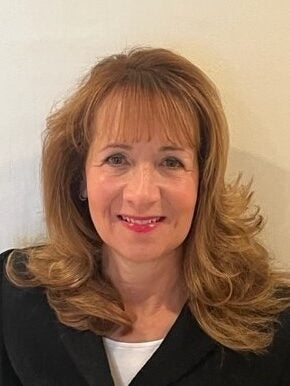 Sharon E. Pula, J.D., M.S.
Associate Senior Director, Licensing and Intellectual Property
Email: sep39@georgetown.edu
Phone: (202) 299-6961
As Associate Senior Director, Licensing and Intellectual Property, Sharon assesses the patentability and commercial potential of new inventions, prepares and prosecutes patent applications, facilitates new company formation, drafts and negotiates research related contracts and license agreements, manages intellectual property assets owned by the University and provides counsel to the Office of Technology Commercialization and other University offices on intellectual property and contract matters. Sharon is a registered patent attorney and received her Bachelor of Science in Chemistry and Master of Science in Biochemistry and Molecular Biology. Prior to joining the University in 2008, Sharon worked in private practice in a large law firm and specialized in intellectual property law.
---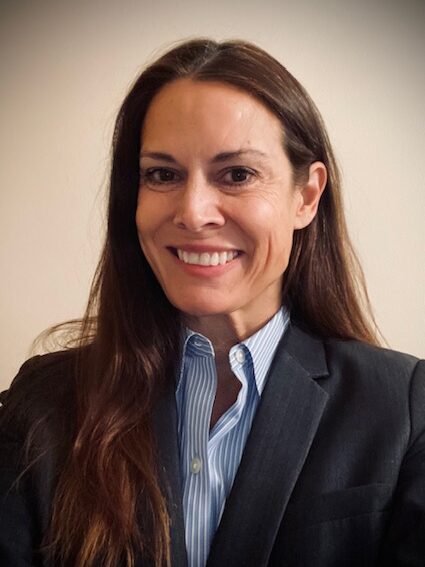 Tracy L. Bruehs, J.D., M.S.
Director, Licensing & Contracts
Email: tlb23@georgetown.edu
Phone: (202) 687-7629
Tracy serves as the Director for Licensing & Contracts in Georgetown University's Office of Technology Commercialization and has worked in OTC since 2002. Tracy's focus involves handling and negotiating of a wide variety of intellectual property-related agreements as well as the management of a small patent portfolio. Prior to coming to Georgetown, Tracy worked as an Associate Attorney for Nixon Peabody's Business Department, and prior to that, as an Associate Attorney in the Syracuse Litigation Department of Hiscock and Barclay LLP. Tracy graduated cum laud from Albany Law School of Union University in 1998, earning her J.D. with concentrations in Environmental Law and Government Regulation, as well as a Master of Science in Environmental Studies with a concentration in Toxicology from the University of Rochester after completing her Bachelor of Science from The State University of New York at Plattsburgh. Tracy is admitted and licensed to practice law in the District of Columbia and the District Courts for the Western and Northern Districts of New York.
---
Zeinab Abouissa, M.S.
Senior Licensing Manager
Email: zaa9@georgetown.edu
Phone: (202) 313-1615
Zeinab Abouissa is dedicated to helping advance innovations by navigating the complex realm of technology transfer. She is currently a Senior Licensing Manager at the Georgetown University Office of Technology Commercialization, where she manages a portfolio of technologies, including computer science, chemistry, physics, medical device, and life science innovations. She is responsible for all phases of invention management, corporate engagement, and licensing of intellectual property to industry partners. Before joining Georgetown, Zeinab held various technology transfer roles at Washington State University, Howard Hughes Medical Institute, and the U.S. Food and Drug Administration (FDA). Her background is in biotechnology, and she is a patent agent registered to practice before the United States Patent and Trademark Office.
---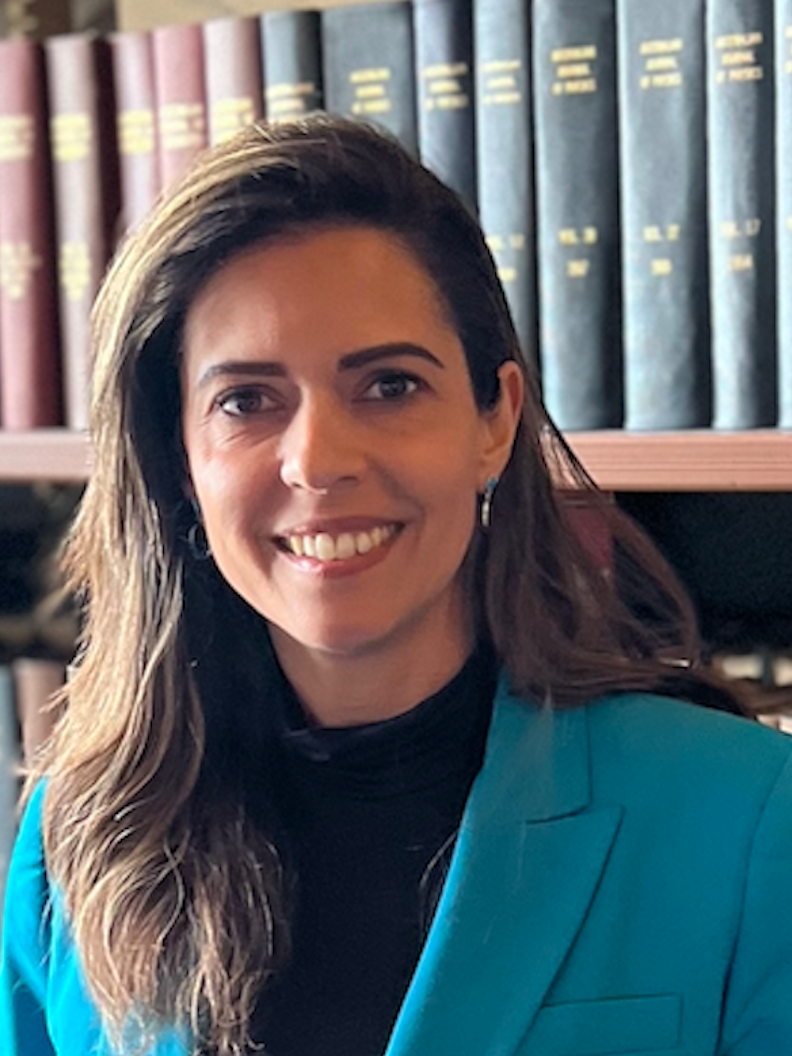 Monita Tarazi, Ph.D., MBA, M.S.
Marketing Specialist
Email: ma2254@georgetown.edu
Phone: (240) 909-8585
Dr. Monita Tarazi joined Georgetown University's Office of Technology Commercialization in May 2022. She is a passionate Ph.D. and STEM MBA professional with marketing and project management expertise, with 15 years of professional experience in molecular and cellular biology, microbiology, and biotechnology. As the marketing specialist at OTC, she is responsible for connecting stakeholders, leading marketing strategies, and conveying innovative technologies to the marketplace. Prior to coming to Georgetown, Monita worked as a Life Science Marketing Researcher at GW's Technology Commercialization Office. Monita holds a Ph.D. in Biotechnology (Plant Biochemistry), a Master's degree in Plant Genetic Resources, and an MBA from George Washington School of Business focusing on Marketing and Project Management.
---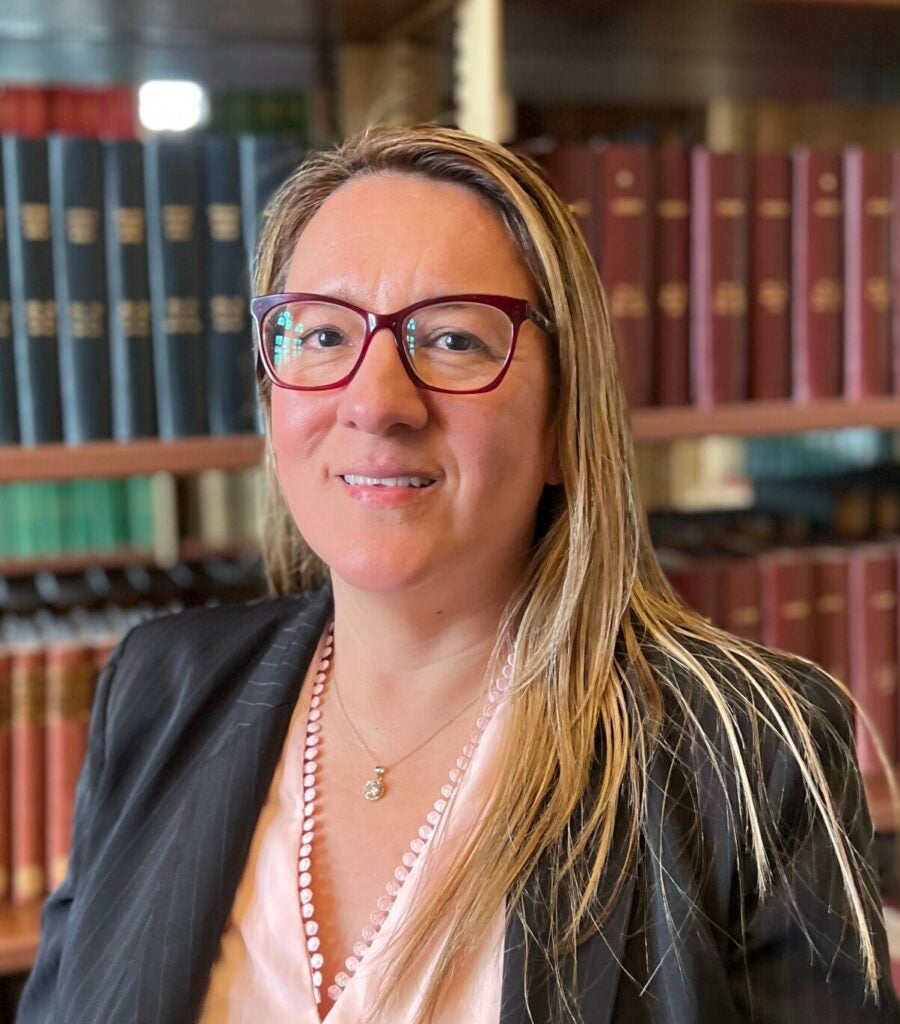 Silvana T Alcocer, CP
Intellectual Property Administrator
Email: alcocers@georgetown.edu
Silvana joined the University in September 1998. She manages the University's intellectual property portfolio. Silvana is a liaison between licensing managers, attorneys, inventors, and other University offices. She undertakes reporting on federally funded inventions and patents through iEdison, NIST for the University. Silvana received her undergraduate degree in Biology and a Paralegal Certificate from the University of Maryland with a minor in Liberal Arts. Silvana is a District of Columbia Public Notary.
---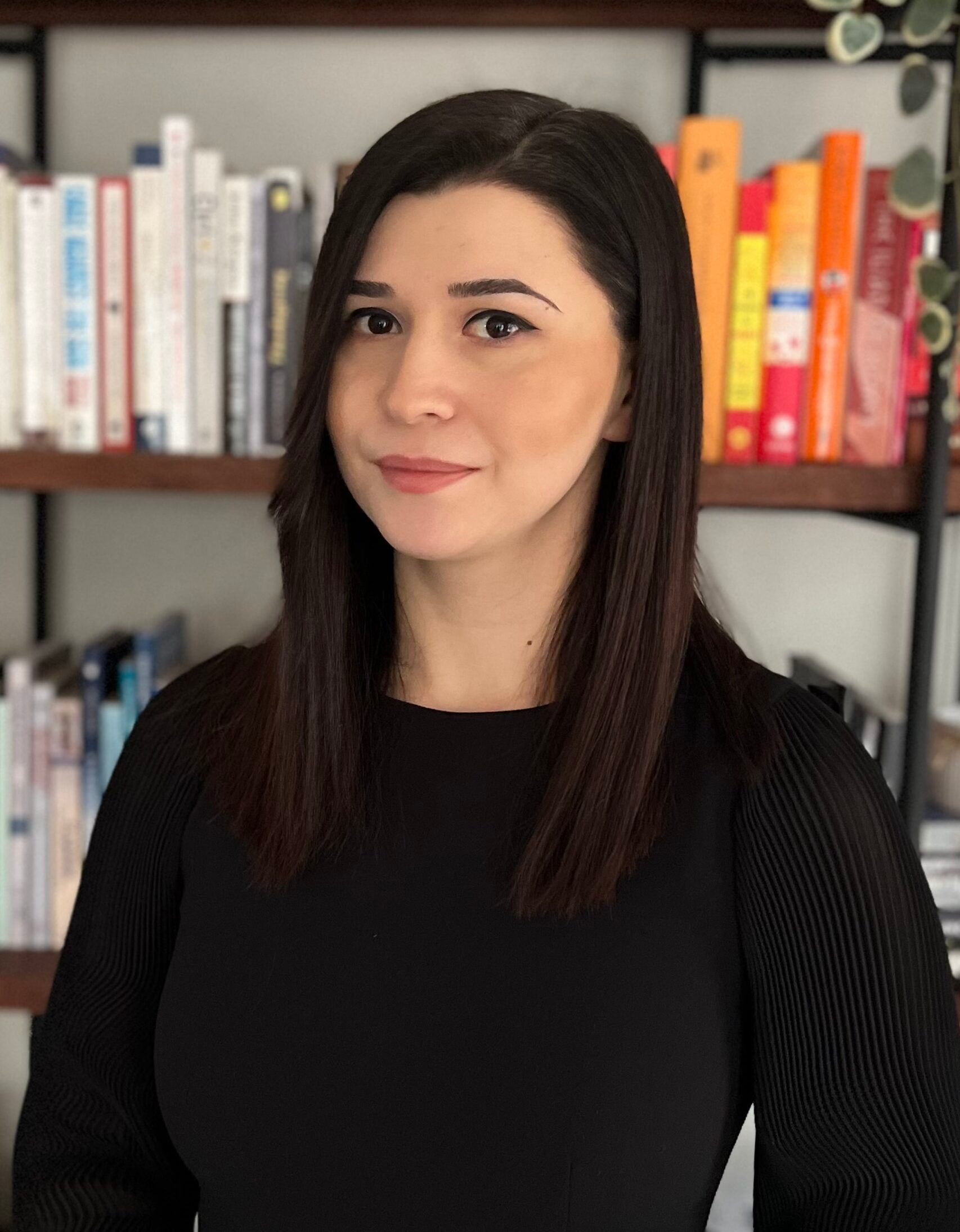 Ermina Mujan, M.S.
Data Analyst & Communications Manager
Email: em1369@georgetown.edu
Phone: (832) 876-6302
Ermina joined the University in July 2018. She currently serves as the Data Analyst and Communications Manager for the Office of Technology Commercialization. Before joining the University, Ermina worked as an Expert Associate for Technical Documentation of Telecommunication Infrastructure for the city of Sarajevo. She received her Master's degree in Communication Technology Engineering from the University of Sarajevo, Bosnia and Herzegovina. In June 2021, she obtained her Professional Certificate in Data Science from the School of Continuing Studies at Georgetown University.
---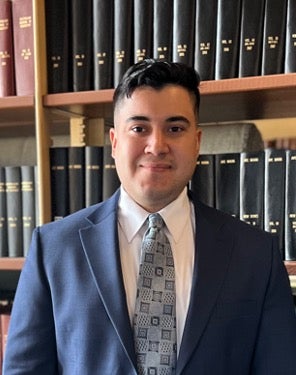 Guillermo Aburto
Executive Assistant to the Vice President
Email: ga561@georgetown.edu
Guillermo joined the University in May 2019, where he worked for Georgetown's Provost and Business and Finance office as the Business Manager before moving to OTC in February 2022, where he is the assistant to the Vice President. Guillermo received his undergraduate degree in Business Management from Marymount University.
---
Interns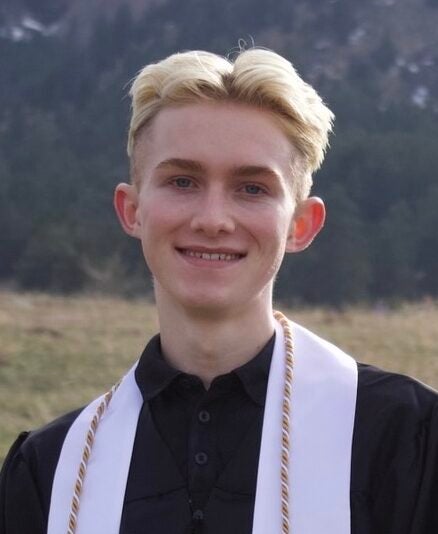 Samuel Allsup
Email: sha84@georgetown.edu
Samuel Allsup started a Ph.D. in Biochemistry and Molecular Biology at Georgetown in August 2022 and has a bachelor's degree in Human Physiology from the University of Colorado Boulder. His research background includes molecular neurogenetics and biochemistry. Currently, he is working in a cancer biology lab, focusing on immunoregulatory factors in High-Grade Serous Ovarian Cancer (HGSOC). Samuel is interested in experiencing the business and legal side of scientific research alongside his lab work and started his internship with the OTC in June of 2023.
---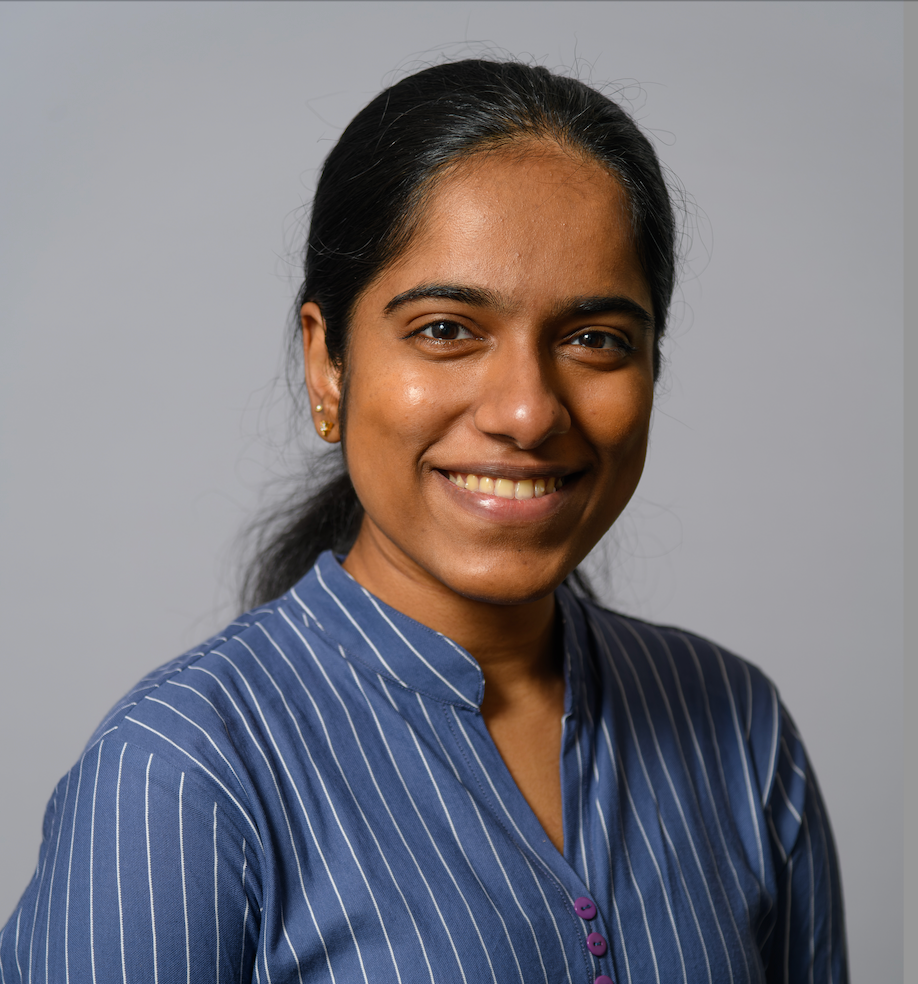 Tapasya Katta
Email: tk940@georgetown.edu
Tapasya Katta graduated from SRIHER in India with a BSc (Hons) degree in Biomedical Sciences in 2021. Her undergraduate thesis was focused on a simple method for the detection of Begomoviruses in Phaseolus lunatus. Post-undergraduate, she worked as a Research and analytics associate at a Startup company in India, that was dedicated to developing a one-stop user-friendly platform for cancer patients and their caregivers with useful resources and information to get access to the right treatment. Currently pursuing an MS in Biotechnology (BioBusiness) at Georgetown University, she's interning at the Office of Technology Commercialization, aligning her career with marketing and commercializing biotech and life sciences inventions. Tapasya is poised to drive innovation and bridge science with business.
---
General Inquiries?
If you have questions about our website or are experiencing difficulties, please contact our office at techlicensing@georgetown.edu or call 202-687-7424.