Partnering with Pfizer's CTI: Funding Opportunities and Best Practices for Application Submission
The Office of Technology Commercialization

Presents
Invention 2 Innovation (I2I)
"Partnering with Pfizer's CTI: Funding Opportunities and Best Practices for Application Submission"
 Pfizer's Center for Therapeutic Innovation (CTI) offers multiple and diverse funding vehicles to suit researchers' needs to help develop early-stage science into breakthrough medicines for patients. Pfizer's CTI focuses on accessing cutting-edge science and innovative discoveries aligned with Pfizer's current core research areas of Oncology, Inflammation & Immunology, Rare Diseases, and Internal Medicine with a strategic focus on the emerging areas of Senescence, Repeat Expansion Disorders and DNA Damage Response. The talk will focus on the upcoming funding opportunities for the researchers, the application submission process, and best practices for successful grant applications. 
Thursday, 18 November 2021
11:00 am – 12:00 pm
Presented By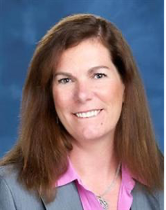 Barbara Sosnowski, Ph.D.
Vice President and Global Head Emerging Science
& Innovation Lead
Dr. Barbara Sosnowski is Vice President and Global Head Emerging Science & Innovation Lead. Barbara has had multiple expanding roles within Pfizer since her arrival to Pfizer 11 years ago.  She currently oversees identification of external opportunities from idea to Candidate stage in the therapeutic areas of Oncology, Inflammation and Immunology, Cardiovascular, Neuro-inflammation, Rare Disease, Gene Therapy, RNA, Platform technologies and Vaccines.  Dr. Sosnowski has more than 30 years in the health care industry and has had multiple roles including VP R&D, COO and CEO. Dr. Sosnowski received her BA in Biological Sciences from the University of California, Berkeley and PhD in Biological Sciences from Johns Hopkins University. She is also a registered patent agent.
Please RSVP by Wednesday, November 17, 2021
https://www.eventbrite.com/e/partnering-with-pfizers-cti-tickets
Interested faculty, staff, postdocs, clinicians, undergraduate and graduate students, and entrepreneurs should attend.
Please note that the zoom link will be sent to registrants at a later date.