Invitation to I2I (Invention to Innovation) Seminar:
The Office of Technology Commercialization,
in conjunction with,
The Georgetown University CHAPTER of the NATIONAL ACADEMY OF INVENTORS®
presents
Invention 2 Innovation (I2I)
"From Conception to Patent Issuance…What to Expect While You Are Expecting."
Presented by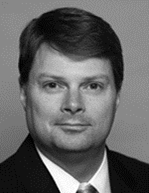 Todd B. Buck, Ph.D.
Morgan, Lewis & Bockius
The talk will focus on specific issues that arise during prosecution of United States Patent Applications, from conception of the invention to the "delivery" of an issued patent. Specifically, we will discuss an overview of the patenting process, including common issues and obstacles that most applications inevitably encounter during examination, such as prior art-based rejections and proper "support" information. The discussion will also include the active role that investigators/inventors have throughout the process, but especially during prosecution.
Tuesday,
June 17, 2014
4:30– 6:00 pm
Leavey Program Room at the Leavey Center
(across from the bookstore)
Join us for Happy Hour: Appetizers, wine and beer;
Space is limited.
Please RSVP by June 13, 2014
to Azra Chughtai at acf43@georgetown.edu or 202-687-7424.
Faculty, entrepreneurs, fellows, students and research administrators should attend.