I2I – Is Your Invention Patentable?
The Office of Technology Commercialization
Presents
Invention 2 Innovation (I2I)
We welcome you to the new year of OTC's I2I seminars.  Please join us for:
"IS YOUR INVENTION PATENTABLE?
The evolving landscape of subject matter eligibility."
Wednesday, September 16, 2015
12:00 pm – 1:30 pm
Leavey Program Room at the Leavey Center
(Across from the bookstore.)
Not all inventions are eligible for patent protection.  Eligible subject matter is broadly defined as "any new and useful process, machine, manufacture, or composition of matter, or any new and useful improvement thereof."  But, there are several exceptions to eligible subject matter, namely, laws of nature, natural phenomena, and abstract ideas.  Although these exceptions are not themselves patentable, their application or use may be patent eligible. The legal standards guiding determination of eligibility are vague and in flux.  Within the past three years, we have witnessed three Supreme Court decisions and five sets of guidelines from the U.S. Patent Office focused on subject matter eligibility.  ​This presentation will cover subject matter eligibility as it stands today, and relevance to various types of technology.
Presented by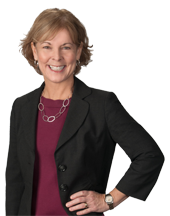 Tina Williams McKeon, Ph.D., J.D.,
Partner, Kilpatrick Townsend
Lunch will be provided and the space is limited.
Please RSVP by September 14, 2015
to Jeremy S. Alexander at jsa28 [at] georgetown [dot] edu or 202.687.7424.
Faculty, entrepreneurs, fellows, students, and
research administrators should attend.