I2I: Introducing "Lean Startup"
The Office of Technology Commercialization
Presents
Invention 2 Innovation (I2I)
Introducing: "Lean Startup"
Friday, Oct. 27, 2017
12:00 pm – 1:30 pm
Murray Room
5th Floor, Lauinger Library
Presented by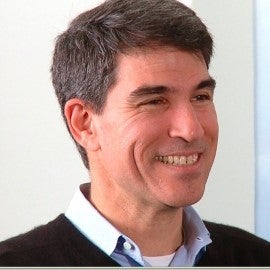 John Jabara
Entrepreneur-in-Residence
McDonough School of Business
Georgetown University
StartupHoyas
John Jabara's business experience ranges from pharma (including a long tenure with GlaxoSmithKline) to real estate, with a strong focus now on company formation. He will provide an introduction to the current approach to startups known as Lean Startup. He will also describe some of the services provided through the Georgetown Entrepreneurship network that can help students, faculty and staff with their startup ideas.
Lunch will be provided, space is limited.
Please RSVP by Wed., Oct. 25, to Jeremy S. Alexander at jsa28@georgetown.edu or call (202) 687-7424.
Faculty, students, and entrepreneurs should attend.