I2I: Collaborative Partnerships for Cancer Drug Discovery and Development – NCI's NeXT Program
The Office of Technology Commercialization
Presents
Invention 2 Innovation (I2I)
Collaborative Partnerships for Cancer Drug Discovery and Development: NCI's Experimental Therapeutics (NExT) Program
Wednesday, November 30, 2016
12:00 pm – 1:30 pm
Leavey Program Room #1606 at the Leavey Center (Across from the bookstore.)
Presented by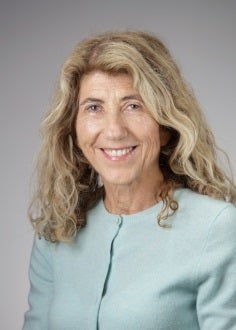 Barbara Mroczkowski, Ph.D.
Special Assistant to the Director
Division of Cancer Treatment and Diagnosis
National Cancer Institute
Dr. Mroczkowski currently oversees the National Cancer Institute's Experimental Therapeutics (NExT) Program, a drug discovery and development pipeline that facilitates the progression of novel therapeutic interventions from both the private and public sector toward clinical evaluation and registration.  The mission of the NExT Program is to bring improved therapies to patients with cancer by supporting the most promising new drug discovery and development projects.  NExT provides resources for projects focused on developing therapies for unmet needs that are not adequately addressed by the private sector.  She is also the scientific and administrative lead for the Chemical Biology Consortium.  The Consortium serves as the discovery engine of the NExT pipeline and represents an integrated network of chemical biologists, molecular oncologists, and Centers of Excellence in high-throughput screening, structural biology and chemistry from government, academia, and the private sector.  Dr. Mroczkowski received her Ph.D. in Genetics and Cell Biology as well as her B.A. in Biology from the University of Connecticut, where her thesis work focused on regulatory small nuclear RNAs (miRNAs).  Dr. Barbara Mroczkowski has been the Special Assistant to the Deputy for Clinical and Translational Research, National Cancer Institute, since 2007.  Dr. Mroczkowski is the author of numerous publications in the areas of signal transduction, receptor tyrosine kinases, and novel targeted therapies for solid tumors.
Lunch will be provided, space is limited.
Please RSVP by Mon., Nov. 28, 2016 to Jeremy S. Alexander at jsa28@georgetown.edu or call (202) 687-7424.
Faculty, entrepreneurs, fellows, business students, medical students, law students, and research administrators should attend.