Invitation to I2I (Invention to Inovation) Seminar:
"How to Transform Your Ideas into a Patentable Invention"
Presented by: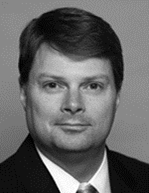 Todd B. Buck, Ph.D.
Morgan, Lewis & Bockius LLP
Thursday, 
November 14, 2013 
12:00– 1:30 pm
Leavey Program Room at the Leavey Center
(across from the bookstore)
How should your inventions be defined and what are the requirements for disclosure? What kind of data should your provide, and what is the minimum amount of experiments to include? If one files a patent application too early with insufficient disclosure, the courts may conclude that one is merely speculating and not entitled to a patent because "the invention" has not yet been made. However, if one waits too long to file, the race to the patent office may be lost.  Real world successes and failures will be discussed.
Lunch will be provided, space is limited
Please RSVP by November 12, 2013 to Azra Chughtai at acf43@georgetown.edu or 202-687-7424.
Faculty, entrepreneurs, fellows, students and research administrators should attend.