Invention to Innovation (I2I) – Nov. 6, 2014
"Translating Novelty to Innovation: How to Maximize the Value of Your Intellectual Property "
Thursday, November 6, 2014
12-1:30 pm
Leavey Program Room at the Leavey Center (across from the bookstore)
Presented by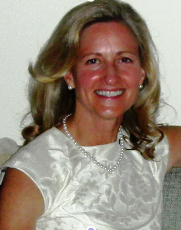 Carol A. Christopher, Ph.D.
Director of Drug Discovery and Development Initiatives
&  New Technologies Advisor
Georgetown University
This presentation will focus on the process of translating the ​​intellectual property​ resulting from your research​ into commercial innovation that addresses ​the public's needs and wellbeing.  ​We will focus on biomedical innovation.  ​Key challenges include learning the language of value creation, engaging the multiple stakeholders, and finding common ground upon which to build commercial success and clinical value.  Case studies of both success and failure in this translational endeavor will reveal ways we can learn from others' mistakes and improve upon ways to innovate.
Lunch will be provided; space is limited. Please RSVP by November 4, 2014 to Azra Chughtai at acf43@georgetown.edu or 202-687-7424.
Faculty, entrepreneurs, fellows, students and research administrators should attend.