Engaging University Leaders In The Access To Medicines Movement
The Office of Technology Commercialization
Presents
Invention 2 Innovation (I2I)
"Engaging University Leaders In The Access To Medicines Movement"
Wed., July 22, 2020
12:00 pm – 1:30 pm
RSVP for Virtual Location
Presented By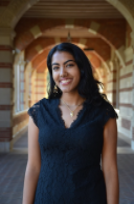 Sapna Ramappa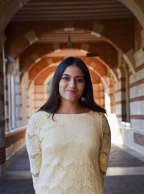 Devika Shenoy   
Sapna Ramappa and Devika Shenoy are students at UCLA studying Human Biology and Society. They have been involved in Access to Medicines advocacy work through their participation in Universities Allied for Essential Medicines (UAEM). They both are planning careers in the intersection of medicine, health policy, and social justice.
UAEM is a student-driven international nonprofit organization that works with students at universities in over 20 countries worldwide to ensure that publicly-funded medicines are affordable to the public. UAEM seeks to engage universities and publicly funded research institutions in the Access to Medicines movement through changing frameworks surrounding academic patenting, licensing, and clinical trials transparency and by advocating for the most promising global biomedical R&D system that works for all. This presentation will explain why the goals of UAEM are important for all of academia and what university faculty, leaders and administrators, as well as students, can do to help foster these goals.
Please RSVP by Tue., July. 21, 2020, to Jeremy S. Alexander at jsa28@georgetown.edu or call (202) 687-7424.
https://www.eventbrite.com/o/office-of-technology-commercialization-19819274528
Interested faculty, staff, postdocs, clinicians, undergraduate and graduate students, and entrepreneurs should attend.
*Please feel free to bring your lunch to this virtual event*