The Importance of Data in Patent Applications – From Filing Complete Provisional Applications to Addressing Rejections at the USPTO
The Office of Technology Commercialization

Presents
Invention 2 Innovation (I2I)
"The Importance of Data in Patent Applications – From Filing Complete Provisional Applications to Addressing Rejections at the USPTO"
Wed., September 30, 2020
12:00 pm – 1:30 pm
RSVP for Virtual Location
Presented By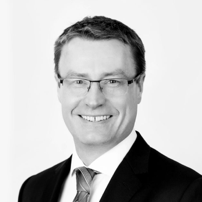 Neil P. Shull, Ph.D.
Neil P. Shull, Ph.D. is a Senior Associate at Medler, Ferro, Woodhouse & Mills in Tysons Corner. He began his intellectual property career working as a technology transfer licensing associate as the University of Rochester. He has extensive experience in the preparation and prosecution of U.S. and foreign patent applications in the fields of biotechnology, biochemistry, gene therapy, chemistry, pharmaceuticals and consumer products. He also is experienced in patent strategy, due diligence and opinions regarding freedom-to-operate, infringement, and validity.
Please RSVP by Tue., September 29, 2020, to Jeremy S. Alexander at jsa28@georgetown.edu or call (202) 687-7424.
https://www.eventbrite.com/o/office-of-technology-commercialization-19819274528
Interested faculty, staff, postdocs, clinicians, undergraduate and graduate students, and entrepreneurs should attend.