Crossing the Chasm: The Trials and Tribulations of Marketing and Commercializing Cutting Edge Biomedical Technologies
The Office of Technology Commercialization

Presents
Invention 2 Innovation (I2I)
"Crossing the Chasm: The Trials and Tribulations of Marketing and Commercializing Cutting Edge Biomedical Technologies"
This presentation will cover a personal journey of working in a start-up biotechnology company with a product concept and ultimately taking the product to the market. This story will serve as the basis to discuss important topics and associated challenges regarding product development, product positioning, marketing, commercialization of cutting-edge biomedical products. The hope is that this presentation and discussion will provide some insights to starting entrepreneurs.
Tuesday, March 15, 2022
12:00 pm – 1:00 pm EST
Presented by: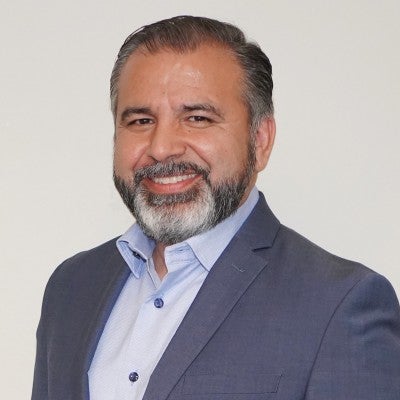 Yama A. Abassi, Ph.D.
Head of Business & Applications Development
Cell Analysis Division
Agilent Technology
Dr. Yama A. Abassi received his undergraduate degree in biochemistry with Honors from SUNY/Stony Brook in 1992 and a PhD degree in Molecular, Cell and Developmental Biology from University of California at Santa Barbara in 1999. Dr. Abassi joined the Burnham Institute for Cancer Research as an NIH Post-Doctoral fellow in 1999 and performed his research on understanding the molecular and genetic basis of cancer. His research was published in several peer-reviewed and internationally recognized journals. Subsequent to post-doctoral training, Dr. Abassi joined the Biopharma industry to develop targeted therapies for cancer and worked on personalized medicine. Dr. Abassi joined a ACEA Biosciences in 2003 to develop unique technologies for screening of novel drugs against cancer and other diseases. He has over 10 issued patent applications and has authored over 30 research publications.
In addition, Dr. Abassi has broad experience in product development, marketing and global commercialization for cutting edge biomedical technologies. After successful acquisition of ACEA Biosciences by Agilent Technologies, Dr. Abassi is currently focused on developing products and solutions for the immune-oncology and the burgeoning cell therapy field. Dr. Abassi's other passion is charity work and devotes significant share of his time to serve widows and orphans in his native birth country of Afghanistan.
Please RSVP by Monday, March 14, 2022
https://www.eventbrite.com/e/invention-2-innovation-i2i-a-virtual-zoom-event-tickets-275770124867
Interested faculty, staff, postdocs, clinicians, undergraduate and graduate students, and entrepreneurs should attend.
Please note that the zoom link will be sent to registrants at a later date.