Office of Technology Commercialization Events
Each year the Office of Technology Commercialization hosts events featuring educational and promotional opportunities for the Georgetown University community and the Washington, D.C. area in the field of technology transfer and intellectual property. Please read further for more information about upcoming events and read about past events we have hosted in the past. A special thank you to those who have attended our past events!
Invention to Innovation (I2I) Seminar Series
Invention to Innovation (I2I) Seminars are designed for the University community to learn about aspects of intellectual property and the commercialization process. If you have invented, or are interested in inventing a particular technology and want to learn about issues in the field and engage with specialists and practitioners, I2I seminars are your opportunity. It also provides a great networking platform to engage other researchers inside and outside Georgetown, as well as the staff of the OTC.
Upcoming I2Is and Events
Wednesday, May 26, 2021 11:00 am – 12:00 pm – Virtual Zoom Event: "JLABS @ Washington, DC: A Convergence Engine for Entrepreneurship"presented by: Michael Nestor, PhD Scientific Engagement Lead Johnson & Johnson Innovation-JLABS
Past I2Is
Wednesday, September 30, 2020 12:00 pm – 1:30 pm – Virtual Zoom Event: "The Importance of Data in Patent Applications – From Filing Complete Provisional Applications to Addressing Rejections at the USPTO" presented by: Neil P. Shull, Ph.D. (Medler Ferro, Woodhouse & Mills)
Wednesday, July 22, 2020 12:00 pm – 1:30 pm – Virtual Zoom Event: Engaging University Leaders In The Access To Medicines Movement – Sapna Ramappa and Devika Shenoy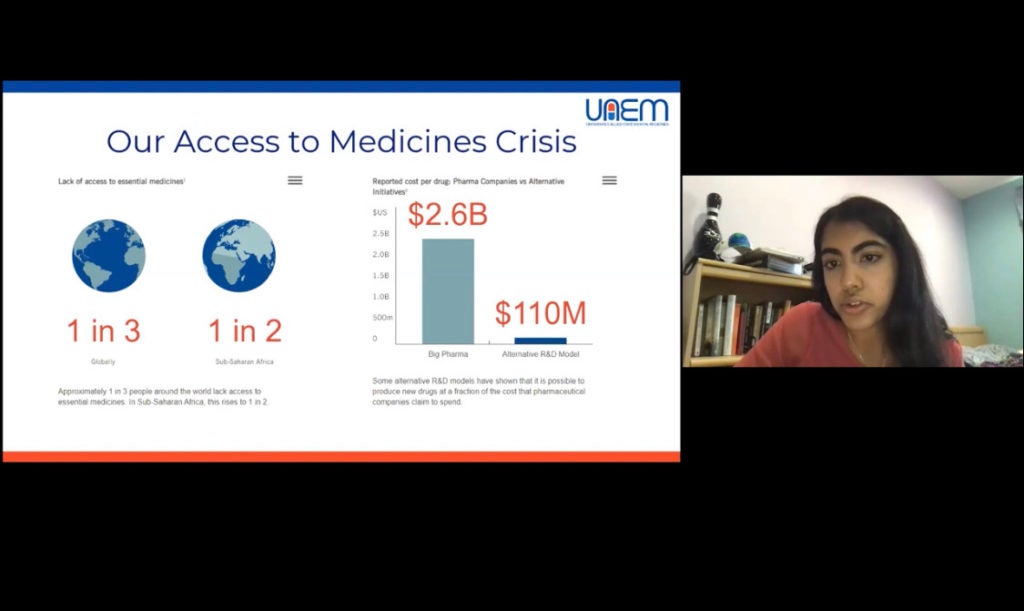 UAEM (Universities Allied for Essential Medicines) Presentation on Engaging University Leaders in the access to medicines movement is available here. For more information on UAEM's work please visit their website: https://www.uaem.org/
Wed., April 17, 12-1:30pm, Building D, Warwick Evans Conference Room (new location):
PATENTS: FROM INVENTION TO COMMERCIALIZATION IN THE BIOMEDICAL SPACE -Dr. Ling Zhong, Ph.D., Shareholder & Mr. James M. Gould, Counsel, Ratner Prestia
Wed., Nov. 7th, 12-1:30pm, Building D, Warwick Evans Conference Room (new location):
Inventions: When Does Patent Protection Make Sense, and How Does Open Source Fit In?
Mr. Gregory J. Kirsch, Patent Attorney, Partner, Head of IP for Smith, Gambrell & Russell, LLP.
Wed., Oct. 17th, 12-1:30pm, Leavey Program room 1606 in the Leavey Centre:
Critical Success Factors for a Biotechnology
Dr. Brian A. Pollok, Ph.D., Co-Founder and CEO of Propagenix Inc.Wed., Mar. 21st, 12-1:30pm at Leavey Program Room:
Collaborating and Consulting: IP Issues to Consider
Todd Buck, Ph.D., Esq., of Haug Partners LLP
Mon., Feb. 5th, 12-1:30pm at Leavey Program Room:
"Adventures in Entrepreneurship: The Case of Embody"
Jeff Conroy (CEO, Embody)
2019 Patent Awards Ceremony
To read more about the 2019 Patent Awards Ceremony, please visit our Full Website
Other Previous OTC Events
Previous OTC events have included National Academy of Inventors ceremonies, Research Commercialization Introductory Courses, Georgetown Bio-Initiatives, Hoya Entrepreneurship Challenge, the Transatlantic Science Week, and the Start-Up and Commercialization Boot Camp. We aim to provide the University community with rewarding and insightful events to foster greater knowledge of intellectual property and technology transfer.